Congratulations Victor!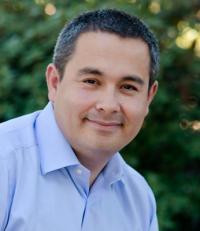 ACBA member Victor Rodriguez, 42, of Oakland, has been appointed to a judgeship in the Alameda County Superior Court. Rodriguez has served as supervising staff attorney for the Honorable Mariano-Florentino Cuéllar at the California Supreme Court since 2015, where he served as judicial staff attorney for the Honorable Carlos R. Moreno, Goodwin H. Liu and Carol A. Corrigan from 2006 to 2015. He served as a law clerk for the Honorable Consuelo B. Marshall at the U.S. District Court, Central District of California from 2005 to 2006. Rodriguez was a Skadden fellow at the Mexican American Legal Defense and Educational Fund from 2003 to 2005. He earned a Juris Doctor degree from the University of California, Berkeley School of Law, a Master of Arts degree from California State University, Long Beach and a Bachelor of Arts degree from the University of Southern California.
Effective January 26, 2018, Rodriguez will fill the vacancy created by the retirement of Judge Keith H. Fudenna. Rodriguez is a Democrat.